Submitted by M3AAWG Content Manager on Jan 27, 2020
By Severin Walker, M3AAWG Chairman
In November, M3AAWG members traveled to Japan for the second annual JP-AAWG meeting, joining over 400 attendees from around the world for two days of discussion around the trends, evolving issues and best practices in the cybersecurity and anti-abuse arena. The event highlights the significance and increasingly global nature of online abuse and vulnerabilities, and more importantly the need to collaborate with international partners - both public and private - that are aligned in combating and preventing these threats.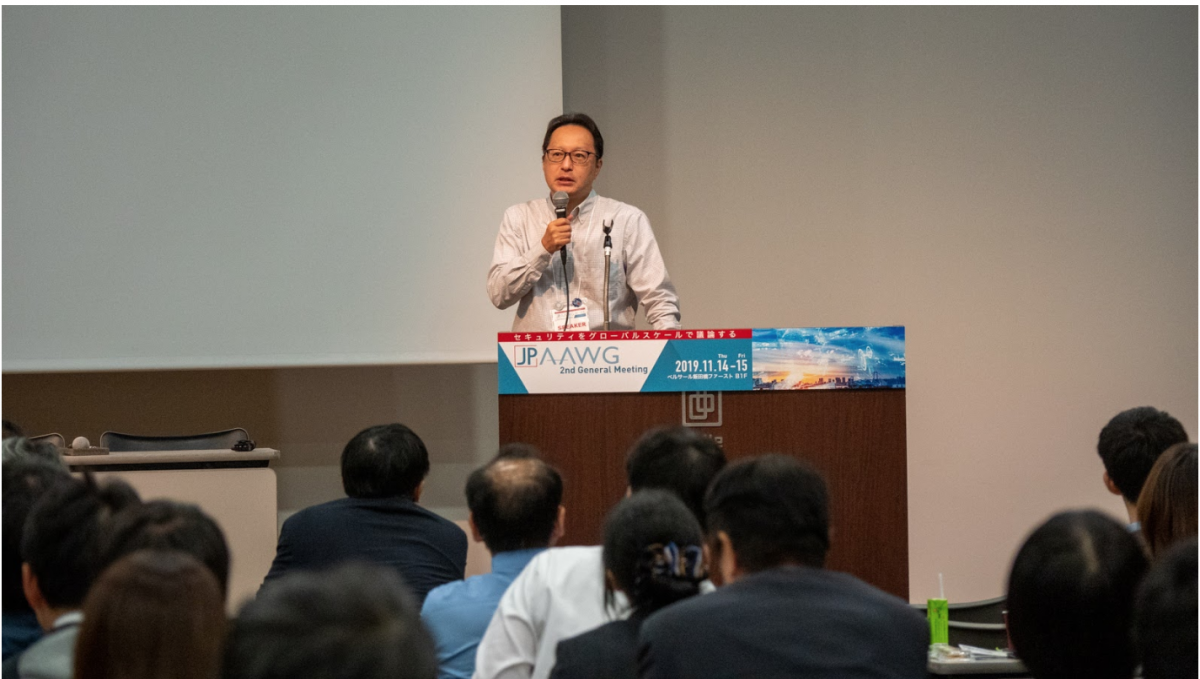 I had the privilege, alongside DDoS Special Interest Group (SIG) Chair Rich Compton to deliver the keynote presentation which provided an overview of M3AAWG initiatives and growth in recent years. Dennis Dayman, a long-time M3AAWG contributor, hosted a session on GDPR, highlighting the impact that new regulations have on the Japanese market. M3AAWG members also led sessions on advancements in anti-abuse technologies and threat detection, focusing on emerging areas like 5G network protection and more. 
Global corporations took the stage at the meeting as well to share insights on a range of anti-abuse topics. Rakuten, the e-commerce giant and M3AAWG member, provided an overview of their road to supporting Domain-based Message Authentication, Reporting & Conformance (DMARC) across dozens of domains.
Prior to the meeting, leaders from both working groups, led by JP-AAWG Chairman Sakuraba Shuji, met with members from the Japanese Ministry of Internal Affairs and Communications at their offices to share updates on local cyber threats and the role JP-AAWG plays in fighting attacks. Japanese officials led sessions on trends in consumer messaging, emphasizing the growing issues of phishing via SMS (smishing) and account compromise attacks.
The meeting also featured "Lightning Talks" where young engineers and local students had the  opportunity to present on a variety of topics, including their own career journey so far, as a means to gain experience in public speaking. 
We want to extend a big thanks to the entire JP-AAWG group for being such great hosts. M3AAWG members were excited for the opportunity to attend this meeting and look forward to continuing the conversation with JP-AAWG at our 48th General Meeting in February.