Since our founding in 2004, M3AAWG has grown into a diverse anti-abuse community with extensive global and industry expertise that includes our members, industry non-profits, partners and outreach initiatives.
At the heart of the M3AAWG partner strategy is collaboration, communication and amplification of knowledge, best practices, and training with global impact.
Collaboration includes knowledge sharing, identification of threats and technology and sharing resources from partners and M3AAWG.  M3AAWG will be working to develop collaborative communications programs and developing ways to share info among partners and externally. 
At the same time, M3AAWG will actively support and amplify partner initiatives, adoption of best practices, and industry events for education and knowledge sharing.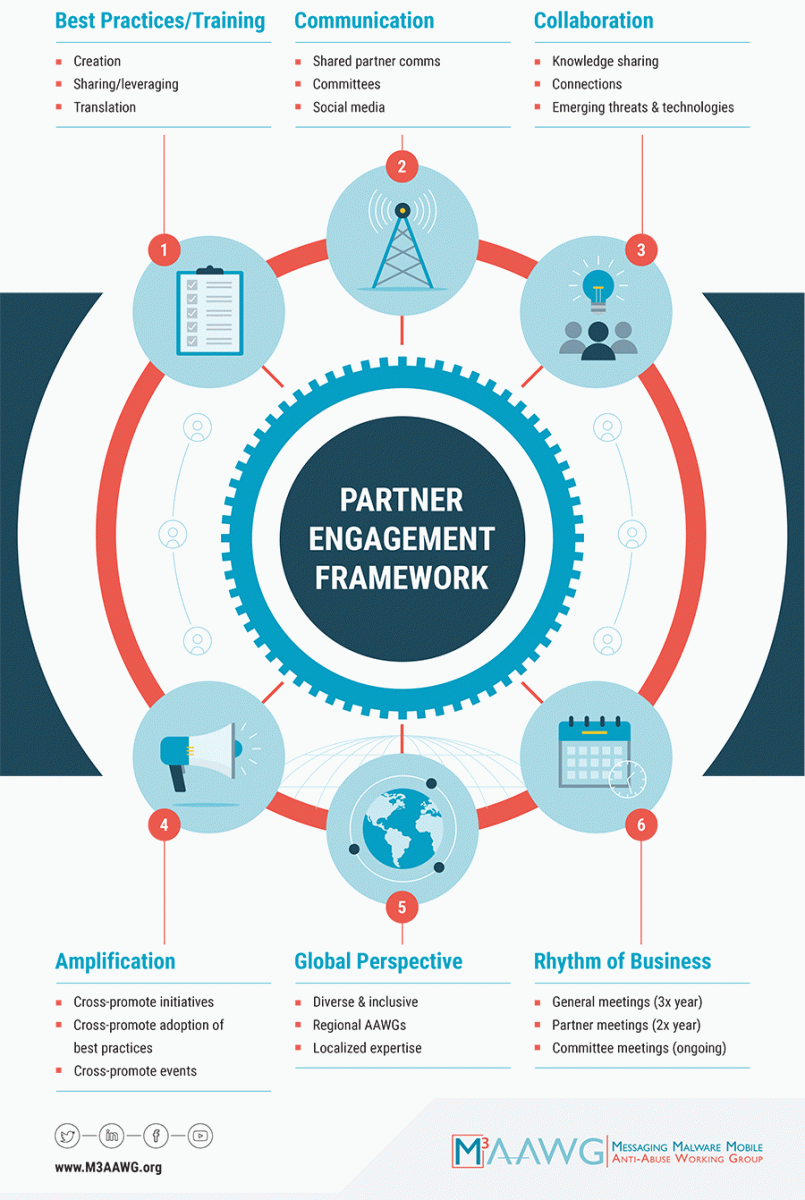 Building a Global Community through Our Members and Partnerships
We have partnered on specific projects and in sharing expertise with numerous organizations, including:
Outreach
Our mission has remained focused on combating online abuse – regardless of where it occurs – through industry collaboration. Online abuse does not stop at national borders and neither does our work. Learn more about our Outreach initiatives African Anti-Abuse Working Group (AF-AAWG), Latin American and Caribbean Anti-Abuse Working Group (LAC-AAWG) and Japan Anti-Abuse Working Group (JP-AAWG).
Public Policy
M3AAWG members and the Board of Directors also frequently collaborate with other industry stakeholders and numerous governmental and regulatory agencies. Though M3AAWG does not lobby on government or public policy matters, our
Public Policy
Committee does supply factual information to government organizations as they develop relevant policy or legislation.