Submitted by M3AAWG Content Manager on Feb 20, 2020
By Jerry Upton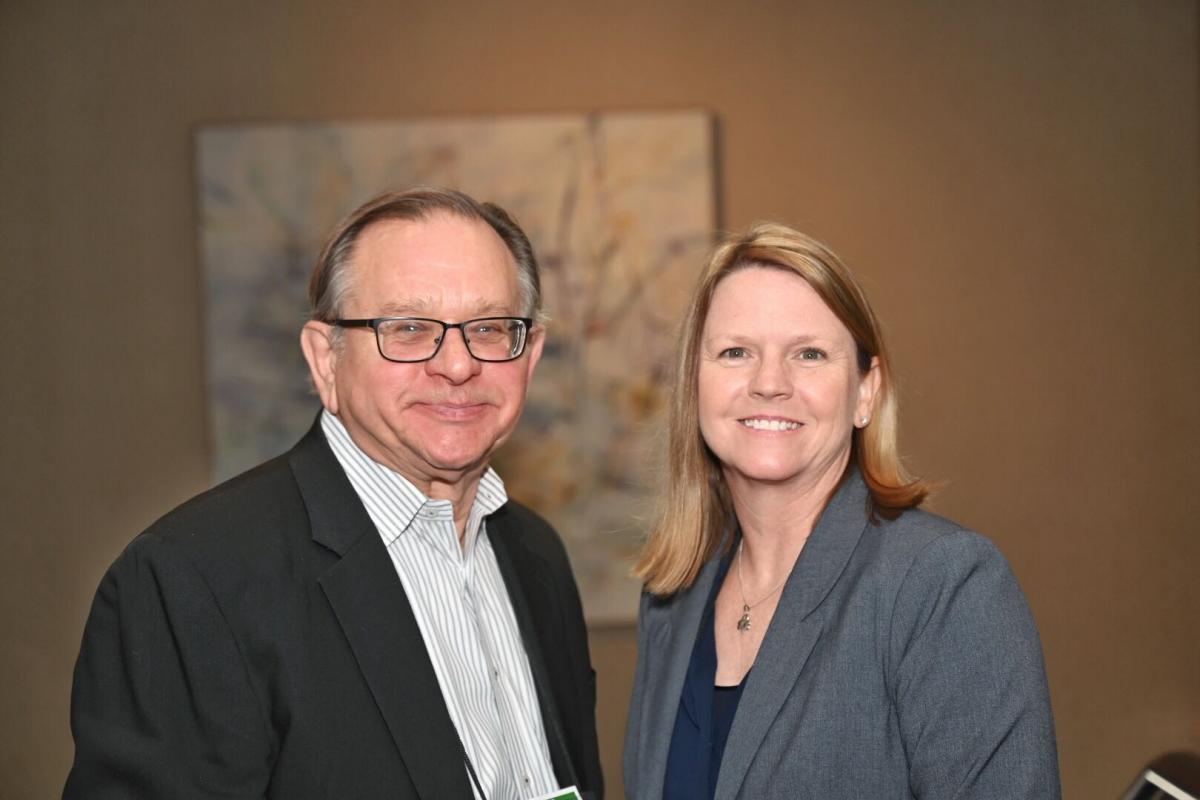 Wow. 
48 meetings and more than 15 years have gone by so fast. It's fitting my last meeting is in San Francisco, the true home of M3AAWG. I'm grateful for the opportunity to have served as your Executive Director, and it has been a privilege to help create and grow such a valuable organization. I am also grateful for the experience of getting to know and becoming friends with so many wonderful people.
None of this would have been possible without the support of my family. In 2004 I told them I was signing on as the Executive Director of an organization that fought spam and Internet abuse. It was an easy prediction that this could be my job until I retired, as this was a fight that would never end given what was at stake.
There are many, many people I want to thank — impossible to capture in one spot. But you all know who you are, and without your actions and support M3AAWG simply would not exist.
I am also so fortunate that I had a person such as Amy Cadagin to succeed me. I told the Board years ago that I would retire at this meeting. She made it easy. She started as a part time program manager and became my trusted partner. I can retire knowing that M3AAWG is in good hands. Thank you again and again Amy.
So what has changed in the organization over our 15 plus years?
We now have more than 260 members with true global representation.
Non-North American attendees now outnumber North American attendees at most European meetings.
We have members in Africa, China, India, Japan and other countries.
We have full ecosystem representation – Service Providers, Vendors, Senders, Brands, Hosting, Academic and others.
We have 20 Committees & SIGs doing work on our broader charter.
We have four session tracks at many meetings. We no longer struggle to have useful content thanks to the hard work by the Program Chairs, committee members and all our members.
We have training as an important part of our value to our members and the Internet community. This was originally a way to let some members justify attendance based on training and not a conference.
We have Senior Advisors for other areas beyond the technical training.
Our Night Out socials have grown into very large and valuable networking events. Our meeting sponsors stepped up overtime. We have had many members contribute but a big thanks to MailChimp (thanks – Joey) who have done more than any other company.
We have a financially sound organization with flexibility to support new initiatives. Thanks to our great Treasurers – Laurie Jill, Anthony and now Sam.
Our global Outreach has been successful and not just a recruiting tool, resulting in a Japan Anti-Abuse Working Group and a Latin America working group. 
We have a committed Diversity focus.
Maybe most importantly - What hasn't changed?
Overall our work structure has served us well – initially all work was organized under three committees - - Technical, Collaboration and Public Policy per the bylaws. A Wireless SIG was created almost from the start and Mobile is an important part of Technical. We have always made it easy to start new work.
Our work output is measured by published documents —best practices, white papers, and public policy comments.
Our senior advisors are still very valuable to the success of the organization.
Our meetings are still two in North America and one in Europe.
Our members still value networking.
Our membership focus is still global with a balanced representation.
Our members must meet a certain set of criteria including work contribution. Our members, our volunteers, are amazing in their dedication to fighting abuse. My personal thanks to Spamhaus for their dedication and constant reminders.
Our trusted environment for work is our most valuable asset and always requires diligence.
So what am I going to do after M3AAWG? I will enjoy more time with the family – not retired just a professional grandpa, seeing our friends more and seeing the gym a lot more. 
My other future plans related to what I learned during my 15 years at MAAWG?  You can accomplish great things if great people work together to solve problems. We have been successful over the years because we had great volunteers who care about fighting abuse. I plan to become one of those great volunteers and will work to get people to volunteer and provide personal efforts so we have a world that our children and grandchildren can enjoy and not one that they blame us for.
Thank you for all the wonderful memories, and long may M3AAWG live to fight the good war.