The Messaging, Malware and Mobile Anti-Abuse Working Group's (M3AAWG) 58th General Meeting in Dublin, Ireland, June 5-8, will be co-located with the Unsolicited Communications Enforcement Network (UCENet) Executive Committee Meeting. M3AAWG and UCENet have a long-standing collaborative association in the fight against online abuse.    
"This is an important strategic partnership for M3AAWG," said Chairperson, Janet Jones. "We share many of the same challenges.  When we combine our strengths and resources, we are better positioned to meet those challenges."
A cooperative approach for fighting online abuse has always been a cornerstone of M3AAWG's engagement strategy. M3AAWG has intentionally focused efforts on global outreach, casting a wider net to support the sharing of information and best practices among global industry partners and standards and policymakers, like UCENet. 
UCENet's strategic engagement focus is designed to promote further engagement, collaboration, and information sharing among the agencies involved with investigations and compliance with spam and telecommunications laws across borders.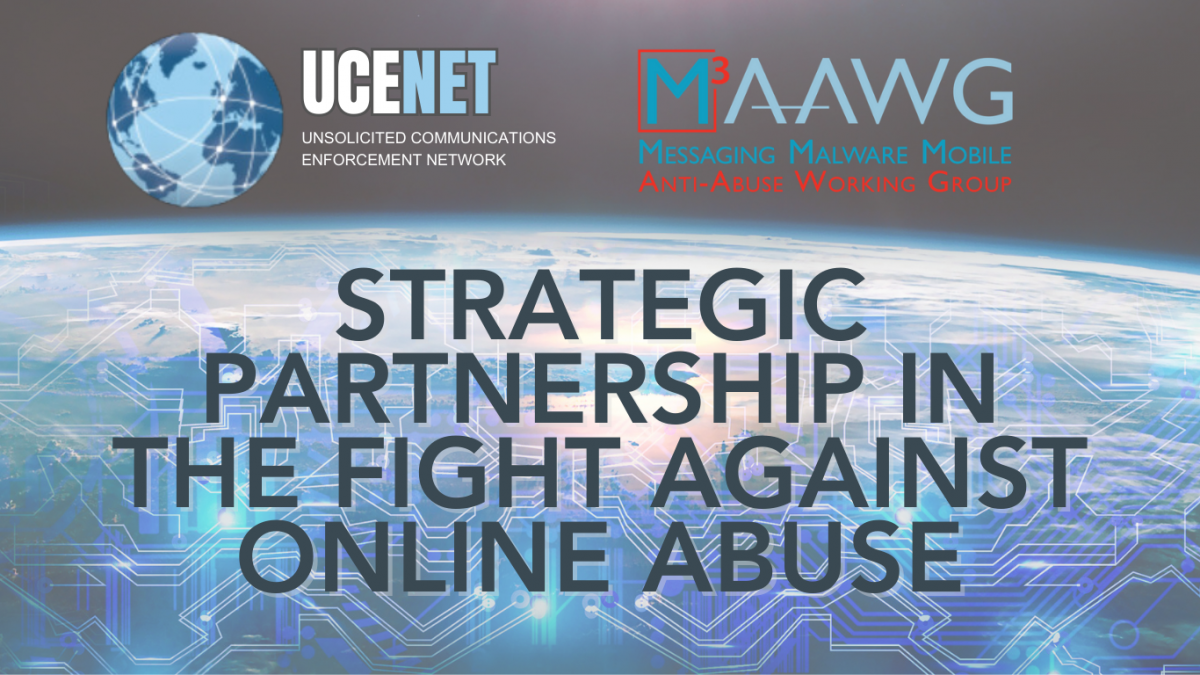 "Readiness is a priority for M3AAWG, and threat intelligence shared across borders is critical to mitigating and better still, preventing online abuse. UCENet is exactly the kind of partner that will help us strengthen the defenses of the industry," said Jones.
For UCENet, participating in co-located meetings reaffirms their commitment to global collaboration concerning scam communications. 
Key organizations from Canada, Australia, New Zealand, the United States, Ireland, Singapore, and the United Kingdom are considering an upgraded UCENet Memorandum of Understanding (MOU).
The new UCENet MOU aims to reassure citizens that their interests are being protected while sending a clear message to those in charge of sending fraudulent or malicious calls and messages that they cannot avoid enforcement attention.
M3AAWG will deliver a robust agenda to its members at the Dublin meeting. Detailed sessions on the security and privacy impacts of artificial intelligence and machine learning models are planned, along with updates on ransomware, phishing, and smishing. Experts will also brief the current state of European mail standards adoption. We'll visit the entire agenda in a blog post later this month.