By Stuart McBride, Head of Threat Intelligence, AdaptiveMobile Security
 
Cybercriminals frequently use major world events, including natural disasters, international conflicts, and political elections, to manipulate vulnerable targets. The latest scheme is focused on exploiting the public's fear around COVID-19 and the coinciding economic shutdown through SMS spam attacks. Attackers are primarily using messages that appear like legitimate updates to stimulus and relief payments to entice unsuspecting victims into clicking links or providing information.
The Threat Intelligence analyst team at AdaptiveMobile Security, a M3AAWG member company, recently launched our "SMS Spam Dashboard," an interactive tracker of the sheer amount of COVID-19-based SMS spam in the U.S. and Canada.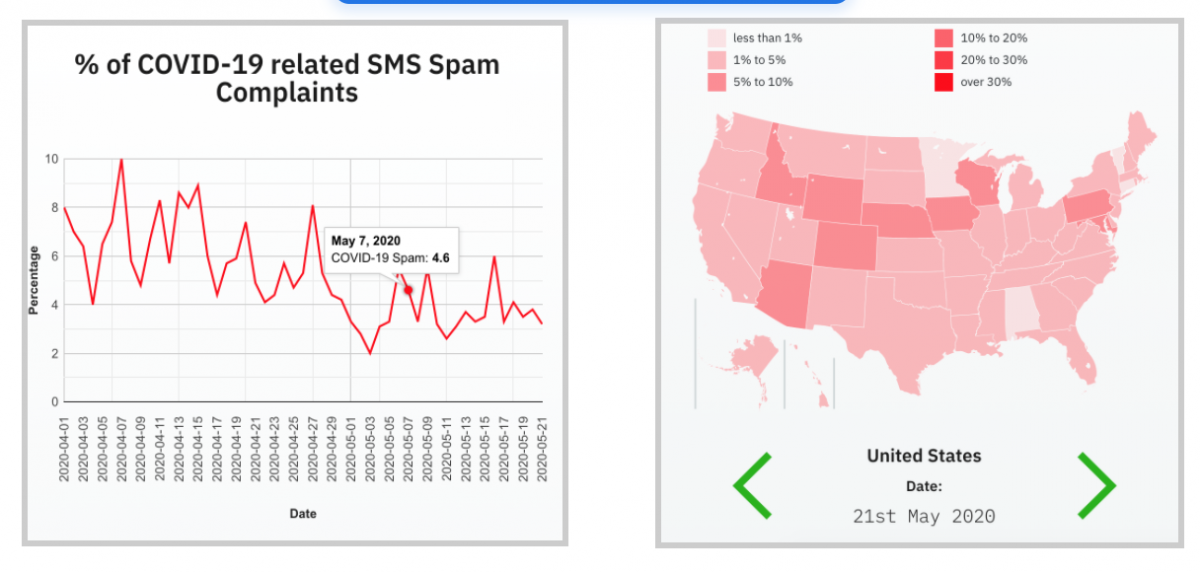 It illustrates the percentage of SMS spam complaints that are COVID-19 related across each day, beginning April 1, 2020. Additional graphs show the concentration of these SMS spam complaints across each U.S. state and Canadian province. The complete data set is updated daily with new percentages of complaints.  
The dashboard also features examples of COVID-19 related spam from both countries, allowing consumers to be vigilant and identify spam messages so they don't fall victim. Ultimately, by tracking the number of spam complaints and tactics used, we can work with service providers to block offenders and better protect consumers.