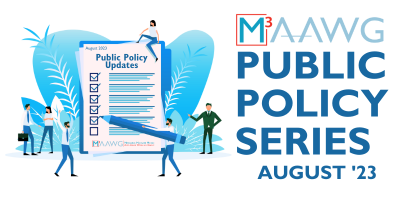 M3AAWG experts continue to keep their finger on the pulse of growing privacy laws and regulations. Here is a brief overview of what our members are keeping an eye on this month: 
US
Millions of Americans' health data stolen after MOVEit hackers targeted IBM

A sensitive health data breach through hacks of file transfer service MOVEit affected at least three U.S. states, including Colorado, Missouri and Oregon.
Indiana's Medicaid database containing the personal health data of more than 744,000 residents was also accessed in the MOVEit incident. – read more
CANADA
Office of the Privacy Commissioner of Canada (OPC): G7 Data Protection and Privacy Authorities' Action Plan – read more
M3AAWG's Public Policy Committee has regular calls to discuss topics like these and how they impact our members, society, and anti-abuse efforts. Visit the M3AAWG Public Policy Comments page to review our official Public Policy submissions, including our latest Comments on ICANN Amendments to the Base gTLD RA and RAA to Modify DNS Abuse Contract Obligations. Stay tuned for monthly M3AAWG's Public Policy Updates!