M3AAWG 46th General Meeting Location
General Meeting Hotel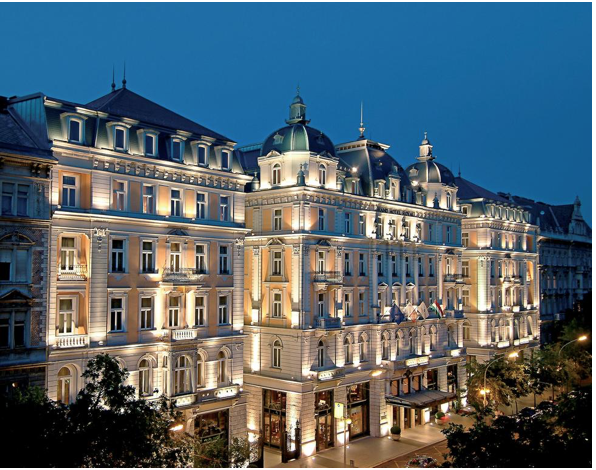 Corinthia Hotel Budapest
Budapest, Erzsébet krt. 43-49, 1073 Hungary
Phone: +36 1 479 4000
Hotel information - PDF
The M3AAWG group room rates will be offered (3) DAYS before and after the meeting based on availability. The M3AAWG negotiated room rates are guaranteed until midday on
Friday, May 17, 2019 local time. After May 17th, please contact the Hotel directly to determine availability.
Reservations must be guaranteed with a credit card at time of booking. The accommodation, including all additional extra fees, will be paid upon departure.
Make reservations directly to the Hotel by:
Online reservation is not available if traveling with children. Please contact the hotel by phone or at reservations.budapest@corinthia.com
For children up to 6 years, free of charge if sharing a room with parents
For children 6-12 years 50% discount applies (extra bed is Euro 30.00/night, exclusive of tax)
For children 12 years and older full rate applies (extra bed is Euro 60.00/night, exclusive of tax)
Room Name:

Rates are inclusive of full breakfast buffet and taxes, currently at 18% VAT and 4% city tax.

Note: Hotel reservation site will display rate excluding taxes and fees. Click on "View Price Breakdown" link to see room rate including all taxes and fees.

When finalizing your booking and you are traveling American Airlines, please select another carrier. It will not affect your reservation. 

If you have difficulties finding your room type preference for the dates of your stay, you can email the hotel directly at reservations.budapest@corinthia.com 

Superior Twin & Deluxe King room 

€215.00 EUR Single Rate
€235.00 EUR Double Rate
Executive Room:
€255.00 EUR Single Rate
€275.00 EUR Double Rate
Junior Suite:
€295.00 EUR Single Rate
€315.00 EUR Double Rate
Deluxe Suite:
€355.00 EUR Single Rate
€375.00 EUR Double Rate
Executive Suite:
€515.00 EUR Single Rate
€535.00 EUR Double Rate
 Room rates also include access to Royal Spa and complimentary wired and wireless internet in bedrooms. (Bandwidth: 5 Mbit/sec)
 This room rate is non commissionable to travel agents.
Check In Time:            15:00
Check Out Time:         10:00
Cancellation Policy:
Reservations can be cancelled free of charge, if cancelled before 6PM, 1 day prior to arrival. Any reservations cancelled after the given deadline or no-shows will forfeit one night's room and tax revenue
Royal Spa with Fitness Room:
Complimentary for all rooms booked in M3AAWG group block.  Royal Spa was first opened in 1886. 
Location: Ground Floor
Spa Hours: 6:30 – 22:00
Credit Card Hold Policy:
Reservations must be guaranteed with a credit card at time of booking. The accommodation, including all additional extra fees, will be paid upon departure.
High Speed Internet Access in Sleeping Rooms:  Complimentary if booked in the M3AAWG group room block. 
---
TRAVEL INFORMATION
Liszt Ferenc International Airport Budapest (BUD) 
Distance from hotel: 13 mi / 21 km
Drive time: 30 minutes
Driving Directions to Hotel from BUD found HERE 
Airline Offers:
Below please find optional M3AAWG discount codes for United and Delta Airlines.
United Airlines: 
You may book online at www.united.com and enter the code ZGSG880055 in the Offer Code box.
Call: United Reservations Meeting Desk at 1-800-426-1122 OR if booking through a travel professional.  Reference Z Code: ZGSG and Agreement Code: 880055
Please note there is a $25.00 per ticket service fee collected when tickets are issued through the United Meetings Reservations Desk. 
Delta Airlines: 
You may book online at www.skyteam.com, event code is NMT74
Call:  Delta Meeting Network Reservations:  1-800-328-1111.  Reference Delta Code: NMT74
Please note that a Direct Ticketing Charge will apply for booking by phone.
Taxis:
Főtaxi is the official appointed taxi company serving the Budapest Airport. 
Taxi Fare from BUD to Corinthia/ Corinthia to BUD:
Approximately 7,633 HUF – 11,964 HUF one-way
                        €24.100 EUR – €38.00 EUR one-way
                        $27.00 USD – $43.00 USD one-way 
Airport Minibus:
Airport minibus offers a shared right to any address in the city for a flat fee. Discounted round trip tickets are also available.
Advance bookings from the airport are not necessary, as there is a booth inside each terminal on the arrivals level. Booking a transfer from the hotel to the airport generally requires 24-hour advance notice.
Visit minibud.hu or call +36 1 550 000
Booking Transfers through Hotel:
You can book transfers to and from the airport through the Corinthia Hotel Budapest concierge. Please call +36 1 479 4800 or by email at concierge.budapest@corinthia.com
More public transportation can found HERE
Parking: 
Self-Parking (Daily & Overnight):       €18.00 EUR Daily
Valet (Daily & Overnight):                   €18.00 EUR Daily
All parking prices include in/out privileges.
Visas:
Hungary is a party to the Schengen Agreement. Citizens of most countries (e.g. U.S., Canada, EU/EEA, Australia, etc.) may enter Hungary for up to 90 days for tourist or business purposes without a visa. Your passport should be valid for at least three months beyond the period of stay. You will need sufficient funds and a return airline ticket.
For more information, please visit the U.S. Department of State: https://travel.state.gov/content/travel/en/international-travel/International-Travel-Country-Information-Pages/Hungary.html
For a full list of countries that need a Schengen Visa to enter Europe visit: https://www.schengenvisainfo.com/who-needs-schengen-visa/
---
DESTINATION INFORMATION:
Budapest, Hungary:              
Often described as the "Little Paris of Middle Europe", Budapest is one of the most culturally important metropolises in Eastern Europe. It is a city full of history, culture, and medieval wonder. On one side of the River Danube you have the hilly and historic castle district of Buda, rich in history and old charm. On the other side you will find the flat Pest side, buzzing with an assortment of bars, cafes and markets.
First opened in 1896 as the Grand Hotel Royal, the Corinthia Hotel Budapest remains one of the grandest in the city! Meticulously renovated, the hotel's rich history blends seamlessly with its state-of-the-art features. Inside the Corinthia you will find an original, 19th century spa, elegant eateries, two bars, and the cities largest hotel conference facilities.
For more information on Hungary and Budapest, visit the following sites:
http://hcb.hu/
https://www.budapestinfo.hu/budapest
Currency:      Hungarian Forint (HUF) and/or € EURO                                      
Voltage:         230 V     
Language:     Hungarian, English, German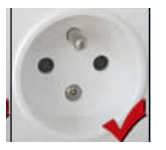 Tipping:  10-15% for waiters, bartenders, taxi drivers, and bellmen will expect a tip for their services. Tipping housekeepers and concierge is not expected, but greatly appreciated..
Weather Conditions:  Average weather temperatures for Budapest in June range from a high of 75°F (24°C) and a low of 56°F (13°C). 
Dining:
Restaurants near Corinthia Hotel Budapest
1. Széchenyi Chain Bridge: Take a walk over the first bridge to permanently connect Buda and Pest. At the Buda-end of the bridge is Clark Ádám Square where the Funicular takes you up to Castle Hill; and at the Pest-end of the bridge is the busy Széchenyi István Square in the city center.
2. Buda Castle & Castle Hill: Towering over the Danube, Castle Hill contains many of Budapest's most important medieval monuments and museums. Come and visit the impressive structures of the 18th-century Buda Castle!
3. Széchenyi Thermal Baths and Spa: The iconic Széchenyi Thermal Bath of Budapest is one of the largest bath complexes in Europe with its 21 pools. They offer indoor and outdoor pools with thermal water, steam chambers and saunas, massages, aquafitness, sundecks and more!
4. Budapest Ruin Bars: Unwittingly, Budapest is known to have some of the best nightlife in Europe! The ruin bars generally occupy abandoned buildings not designed as a bar, making them large and unique to the city.
5. Central Market Hall: Then Central Market Hall, also known as the Budapest Great Market Hall, has been the belly of Budapest since the 19th century. Book a food tour, shop for gifts and souvenirs, and learn about the history of the Market Halls.
6. St. Stephen's Basilica: Come and experience the awe-inspiring architecture of this beautiful basilica and cathedral, as well as its sweeping 360-degree views over the city and the Danube River. 
7. Fisherman's Bastion: During the Middle Ages, the fisherman's guild built their defense walls here overlooking the Danube River. The complex is made up of Neo-Romanesque towers, courtyards, colonnades, and walls built between 1895 and 1902.
8. Danube River Cruises & Tours: The river Danube is Europe's 2nd longest river, running through 10 countries! The river divides the city of Budapest into its two parts, Buda and Pest. It has inspired several artists, painters, musicians and poets.
9. Parliament Buildings & Crown Jewels: The Hungarian Parliament is the 3rd largest parliament building in the world, with 691 rooms as well as an impressive 19km of corridors and stairs. All visits must be done with a guide, whenever government is not sitting.
10. Budapest City Park: The 302-acre City Woodland Park, or Városliget as they say in Hungarian, is a popular recreational site for both the locals and visitors alike. The park includes a beautiful lake, the Vajdahunyad Castle, Budapest Zoo, Municipal Circus, and Gundel Restaurant.