M3AAWG 55th General Meeting Hotel Information
ATTENTION-Vaccination and Masking
M3AAWG continues to make the health and safety of our meeting attendees our top priority. Our goal is to hold a safe meeting, recognizing it is not possible to remove all risks, in particular concerning COVID-19.
All London in-person meeting attendees must be fully vaccinated per https://www.cdc.gov/coronavirus/2019-ncov/vaccines/stay-up-to-date.html#... Attendees are required to provide proof of vaccination against COVID-19 along with a government issued identification card, with a photo and same name as your vaccination verification.
M3AAWG will evaluate the COVID situation and consult local public health recommendations in London closer to the meeting date and evaluate masking. Out of respect for our members, all attendees should proactively plan to mask while in the meeting space when planning to attend.
Health and Safety Requirements for each meeting will be set according to government and public health recommendations, applicable at the time of the event, and what M3AAWG deems necessary to manage the risk for its in-person meeting attendees. M3AAWG may change, update, or add to these requirements at any time as it deems prudent to best protect the health and safety of attendees and others, and attendees must comply with relevant policies and requirements as communicated by M3AAWG.
Updates will be posted on the Upcoming Meetings page and sent to members via email.
General Meeting Hotel
Park Plaza London Riverbank
18 Albert Embankment,
London, SE1 7TJ, United Kingdom
Phone: +44 333 400 6120
Website
Hotel information - PDF
The M3AAWG group room rates will be offered (3) DAYS before and after the meeting based on availability. The M3AAWG negotiated room rates are guaranteed until Friday, May 27, 2020 local time or until the room block is sold out. After May 27th, please contact the Hotel directly to determine availability.
Reservations must be guaranteed with a credit card at time of booking. The accommodation, including all additional extra fees, will be paid upon departure.
The individuals can make reservations directly to the Hotel by:
Phone: +44 0333 400 6201 (Reference Booking Code: HAMI060622)
Online: Reservation Link
PROMO CODE: M3AAWG (under dropdown menu "Special Rates")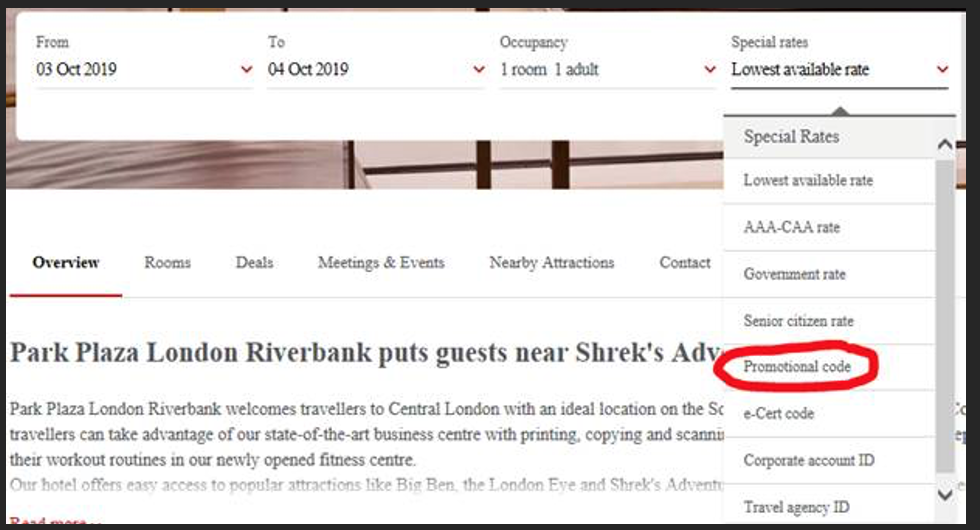 Room Name:

 

Superior Double Room

£179.00 Single Rate (queen or 2 twin beds)
£189.00 Double Rate

Executive Double Room

£199.00 Single Rate
£209.00 Double Rate
*The above rates are inclusive of full breakfast buffet and WIFI in guest rooms. Exclude VAT currently at 20% VAT. 
M3AAWG meeting attendees staying at the Radisson hotel can eat in the M3AWG only breakfast  room located in the City Suite (meeting room)
For the other attendees who are not staying in house and don't have breakfast included, it can be purchased at the restaurant on 1stfloor and then guests can join the group.
This room rate is non-commissionable to travel agents.
If you are interested in upgrading to a suite, please contact the hotel directly.
Check In Time: 16:00
Check Out Time: 12:00 (noon)
Cancellation Policy:
Reservations can be cancelled free of charge, if cancelled 24 hours prior to arrival date. Any reservations cancelled after the given deadline or no-shows will forfeit one night's room and tax revenue.
High Speed Internet Access in Sleeping Rooms:
High Speed Internet Access in Sleeping Rooms: Complimentary if booked in the M3AAWG group room block.
---
TRAVEL INFORMATION
London Heathrow International (LHR)
Distance from hotel: 16.4 mi / 26 km
Drive time: 60 minutes
Driving Directions to Hotel from LHR found HERE
London Gatwick International (LGW)
Distance from hotel: 27 mi / 44 km
Drive time: 1 hour 20 minutes
Driving Directions to Hotel from LGW found HERE
Transportation Advice
You can book a private airport transfer or chauffeur services. There are several services available from all of London's airports ranging from limousines and luxury vehicles to budget options.
You will also find black cabs, minicabs or taxis at all London airports. Taxi Quote
Taxi Fare from LHR to Hotel
Approximately £45.00 one way
Taxi Fare from LGW to Hotel
Approximately £57.00 one way
Express Train:
London Heathrow Airport
The Heathrow Express runs every 15 minutes between London Paddington station and all five Heathrow terminals. The journey takes 15 minutes and fares start at £22 one way.
TfL Rail (Tube) services run between London Paddington and Heathrow Central (Terminals 2, 3 and 4). Journey time is about 35 minutes.
Tube https://tfl.gov.uk/modes/tube/
If you are travelling to or from Heathrow Airport, you can use your Oyster card and take the Tube. Heathrow is on the Piccadilly line and it takes just under an hour from Zone 1 stations.
London Gatwick Airport
The Gatwick Express runs between London Victoria and the South Terminal train station every 15 minutes. Fares start at £17.80 one way when booked in advance online.
Thameslink and Southern also offer train services from Gatwick to several central London stations. Book now
You can use pay as you go with an Oyster or contactless card for journeys between London and Gatwick Airport on Southern, Gatwick Express and Thameslink services.
EasyBus offers services between Gatwick and central London drop-off points. Fares are cheapest when booked ahead.
Uber is available in London, Uber pick up at Heathrow airport is in the designated pick up points at the short stay Heathrow car parks.
Visas:
Generally, citizens of countries outside of the UK (England, Wales, Scotland, Northern Ireland, including Isle of Man and the Channels Island), Commonwealth, EEA or Switzerland, stateless persons (people who do not have nationality at all) and persons who have passports not recognized by the UK they all must have a UK visa to enter in the UK.
For more information, please visit the U.S. Department of State: https://travel.state.gov/content/travel/en/international-travel/International-Travel-Country-Information-Pages/UnitedKingdom.html
For a full list of countries that need a UK Visa to enter visit: https://visaguide.world/europe/uk-visa/who-needs-uk-visa/
---
DESTINATION INFORMATION:
London, England:
Visit London in June to enjoy some of the capital's most famous royal events, as well as outdoor festivals in the sunshine.
The Queen celebrates her official birthday in June with a parade called Trooping the Colour.
June events include Taste of London, Royal Ascot, Open Garden Squares Weekend, Pride in London and West End LIVE.
Restaurants and attractions have events and offers for Father's Day.
See the Changing the Guard ceremony, which takes place on most days in June outside Buckingham Palace.
For more information on London, visit the following sites: https://www.visitlondon.com/
Currency:      $ Pound Sterling £/GBP                                       
Voltage:         230 V   
Language:     English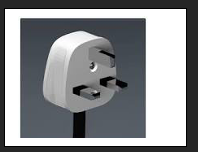 Tipping:  
It is customary to leave 10-15% of the bill as tip when eating out, though some restaurants add on service charge instead.
Most hotel bills also include a service charge, if it is not added it is customary to tip 10-15% of the bill. People often tip porters.
It is polite to tip 10-15% of the taxi fare to black cabs and licensed minicabs, housekeeping staff.
Weather Conditions:  Average weather temperatures for London in June range from a high of 70°F (21°C) and a low of 56°F (13°C).
Dining:
101 best restaurants in London
Discover the best places to eat in London, from Italian to Indian, cheap eats to steak restaurants, plus the best vegetarian and vegan options in the capital.
Unusual Afternoon Teas
Enjoy a fresh take on tradition with these fun and quirky afternoon teas in London.
Local Attractions:
Located in the heart of London overlooking the Thames, you will have some of the city's most recognizable attractions right outside your bedroom window.
London Eye
The London Eye, or the Millennium Wheel, is a cantilevered observation wheel on the South Bank of the River Thames in London.
Big Ben
Officially called the Great Bell, the bell in Elizabeth Tower is commonly known as "Big Ben" and is arguably London's most iconic landmark.
House of Parliament
The Houses of Parliament is the meeting place of the House of Commons and the House of Lords, the two houses of parliament of the United Kingdom.
Imperial War Museum
A deeply moving museum, the Imperial War Museum preserves the stories of Britain's armed conflicts from World War I to the present.
Tate Modern
London's hub for international modern and contemporary art, the Tate Modern showcases exhibition and collections with works by artists like Picasso, Warhol, and Mapplethorpe.
National Portrait Gallery
Overlooking Trafalgar Square, the National Portrait Gallery houses paintings of important figures in British culture, both past and present.
Shakespeare's Globe
Located next to Tate Modern, Shakespeare's Globe is a detailed reconstruction of the theater where many of William Shakespeare's plays were performed.
Official Visitor's Guide to London
Free Things to do in London
27 free museums in London such as the British Museum and Museum of London, to stunning art galleries and free activities for kids. You can also join one of many free walking tours of London for plenty of insider knowledge.