2018 - Dave Rand
Co-Founder, MAPS  –  Also: AboveNet, Kelkea, PC532, EtherValve, CEF and MRTG/
Presented February 20, 2018 at the M3AAWG 42nd General Meeting in San Francisco.  See the news release for details on how Dave co-founded the first reputation-based, anti-spam company, managed the first ISP to ban spam, and has continuously worked to protect online users as a pioneering anti-spam champion. (Photo by Franck Martin.)

2017 - Michael "Mick" Moran
Assistant Director, INTERPOL Vulnerable Communities Unit
Presented February 21, 2017 at the M3AAWG 39th General Meeting in San Francisco.  See the news release and acceptance video where Mick Moran talks about Internet-based child abuse material and what the industry can do to help protect vulnerable victims.
2016 - Rodney Joffe
A long-time and influential cybersecurity advocate, who has taken on work from fighting the early cases of spam to global anti-bot work and protecting networks from DDoS attacks, is shown here on the right conversing with U.S. President Barack Obama.
Presented June 9, 2015 at the M3AAWG 34th General Meeting in Dublin, Ireland
See the news release and a video conversation with Rodney Joffe on the changes he's seen in the industry.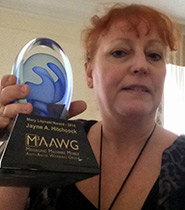 2015 - Jayne A. Hitchcock
Advocate for Cyberbullying Victims
Who@ (www.haltabuse.org)
Presented February 17, 2015 at the M3AAWG 33rd General Meeting
See the news release with tips on protecting your children from cyberstalking and watch the video of Jayne Hitchcock's discussion on this topic.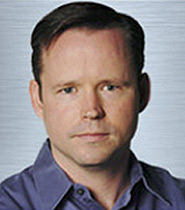 2014 - Brian Krebs
Investigative Journalist
Krebs on Security
Presented February 18, 2014 at the M3AAWG 30th General Meeting
See the news release detailing the award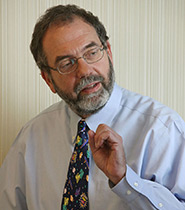 2013 - John Levine, Ph.D. 
M3AAWG Senior Advisor
and Founder, Taughannock Networks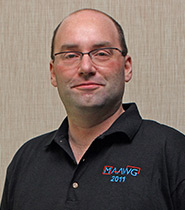 2012 - J. D. Falk 
Long-time active M3AAWG member,
CAUCE Co-Founder and tireless user-rights advocate
Presented to J.D. Falk at a remembrance in his honor on February 20, 2012 at the M3AAWG 24th General Meeting. His wife, Hope Barrone-Falk, accepted the award.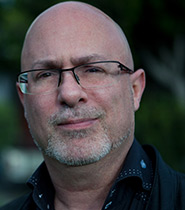 2011 - Neil Schwartzman 
Active M3AAWG member, CAUCE Executive Director,
and industry contributor
Presented June 8, 2011 at the M3AAWG 22nd General Meeting. 
Watch a video describing Neil Schwartzman's accomplishments