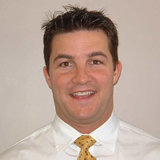 Andre Leduc,
Industry Canada Senior Policy Advisor
(Spam, Cryptography and Cybercrime)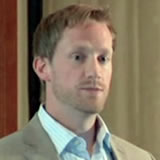 Shaun Brown
Counsel, nNovation LLP 
M3AAWG Canadian Anti-spam Legislation (CASL) Training Videos (June 2011)
5 Sessions
The Canadian Anti-spam Legislation (CASL) is significantly influencing both email sent within Canada and messages sent to Canadian recipients from other countries.  M3AAWG hosted a three-hour training course presented by Industry Canada Policy Advisor André Leduc and Shaun Brown, Counsel at the Canadian law firm nNovation LLP, during the training day at our June 2011 general meeting in San Francisco. Neil Schwartzman, M3AAWG public policy vice chair and executive director of CAUCE, moderated the CASL session.  The session outlines details on how this legislation will likely be implemented and goes into detail on many of the processes involved.
We are pleased to share this course with the industry and have edited it into four convenient segments ranging from 9 to 37 minutes each.  A separate video of the interactive Q&A dialogue with participants at the live session is also available as a fifth segment.  Due to confidentiality issues, the Q&A segment is only accessible to M3AAWG members and requires a member login to view. 
You can download the entire CASL Slide PDF file here, including the slides for all four segments, or use the links in the sidebar to select the PDF file with the slides for each corresponding segment.
Back to all M3AAWG Training Videos